Find the Job
Create a spreadsheet of ISDs that you would like to work for and check on info/updates on them twice a day. Make sure to have names, phone numbers, and email addresses.
Complete the applications/paperwork for each ISD ahead of time so that when you are called for an interview, everything will already be organized.
Network! It's who you know more than what you know.
Use all of your resources to find jobs—local music store road representative, college professor, LinkedIn, Band Directors Talk Shop, social media, etc.
Get to know your music representative—they know where all the jobs are opening, closing, etc.
Don't be afraid to reach out to ANYONE you know in the business to help you land your first job. When you have no teaching experience, people are relying on the reputation you have through their colleagues. Use it!
Join networking groups on Facebook, like your state's MEA group, as people tend to post job leads here.
Use THIS MASTER LIST of the best places to search in each state.
Application
Fully research the job. Know the district and learn their mission.
Research the band program—look for videos on Youtube.
Research what the community is like.
Know your strengths and weaknesses as well as those of the program.
Be ready with ideas you can bring to the new job.
Watch what you include in your resume! Relevant work helps.
Have multiple people proofread any materials that you send out.
Read and reread your resume. Check for clarity.
Market yourself as if you already have the job—put your resume and fact sheets in a folder in the school colors.
Questions
Be specific and keep answers concise.
Be prepared and write notes on your background as interviewers will ask you about this.
Practice answers to standard/typical questions.
Do mock interviews with your mentors.
Ask them what they expect of you in this position.
Be sure to ask questions about scheduling, expectations about performances, use of school facilities after school, stipend, and history of the program.
Ask the administrator how he or she shows support for the music program.
If you don't know the answer say, "I'm not sure" or "I'm willing to learn."
Be prepared for questions about assessment, inclusion, group work, and leadership.
"Do you wish to add anything else?" Your answer should always be "Yes." Use this time to share things about you as a teacher.
They will sometimes ask questions that relate to teaching as a classroom teacher, and not so much a band teacher. Be ready for both.
Interview Tips
Be early.
See if you can find someone who works at that school to ask questions.
Don't be afraid to say that there is something you do not know.
Be honest; lying about who you is only setting everyone up for failure.
Don't say the answers you think they are looking for; if you are untruthful, it will always come out later.
The key is to let them know you are willing to work hard!
Better to stress the education of students through music rather than saying you are teaching music.
Be confident, but not cocky. A narrow line to walk, but I think the confident/humble person really comes out on top (of course, you must know your subject matter).
Be confident even if you aren't.
Take your time and talk slowly.
Listen as much as you talk.
Be confident in your responses and take time to think about your answer before you respond.
Be open to new ideas/situations.
Talk about examples of your past work as often as you can.
Be on time, dressed appropriately, with a positive attitude. Just be yourself.
Be respectful but don't say you'll do something that you won't for whatever reason.
Be confident in what you can bring to the table.
Don't be afraid to show personality, especially in demo lessons. Admins don't want to hire someone with a bland personality.
Never reveal weaknesses during an interview.
Look at an interview as a chance to meet someone new rather than putting the person on a pedestal.
Show excitement with the opportunity and a desire to implement current trends in education while keeping with the school/district tradition/reputation.
When asked how to deal with a rough subject, don't always default to someone else's problem.
Talk as if no one in the room knows anything about what your job entails. Most, including administration, have no clue.
Skills
Be able to play WELL on ALL of the instruments. You gain attention and respect from students when they know you already have the skills they are working towards.
Learn as much about the instruments and their properties as you can. For example: Why does a clarinet have a register key instead of an octave key? Stopped pipe and cylindrical bore cause the instrument to use the odd-numbered harmonics.
Be flexible.
Be a team player.
Know your repertoire.
Read lots of teaching pedagogy and don't feel that you will only get results from music-centered pedagogy. Educational psychology and other techniques are also helpful. Keep exploring!
Body Language
Smile.
Make eye contact.
Breathe.
Sit on the edge of the chair.
Project high energy.
Be genuine.
Things to Keep in Mind
Be true to what you believe is the purpose of music education. If that doesn't match what your potential employer wants, walk away—no matter how "prestigious" the job is.
Make sure the job is the right fit for you culturally. The working environment is essential.
You have to be right for the position in the administration's eyes, but the position also has to be the right fit for you.
Don't get discouraged if it doesn't work out. The right job for you will come.
Don't be afraid of the struggling program. Most struggling programs can be turned around with consistency and commitment from an energetic and talented director.
The focus is often less on credentials and more on personality; make sure you know what any particular school is looking for.
Sometimes classroom management seems to take precedence over musical ability.
Take what you can get. I have so many student teachers who are jobless because they are waiting for the perfect high school position. Take a general music position if the district is good—you'll be a better musician for it.
Be patient, be thorough, and don't be discouraged when it takes a few tries.
Be open-minded about what age and area you could teach. There is lots of support available if you end up outside of your comfort zone!
Keep your eye on the ball—teaching and sharing music.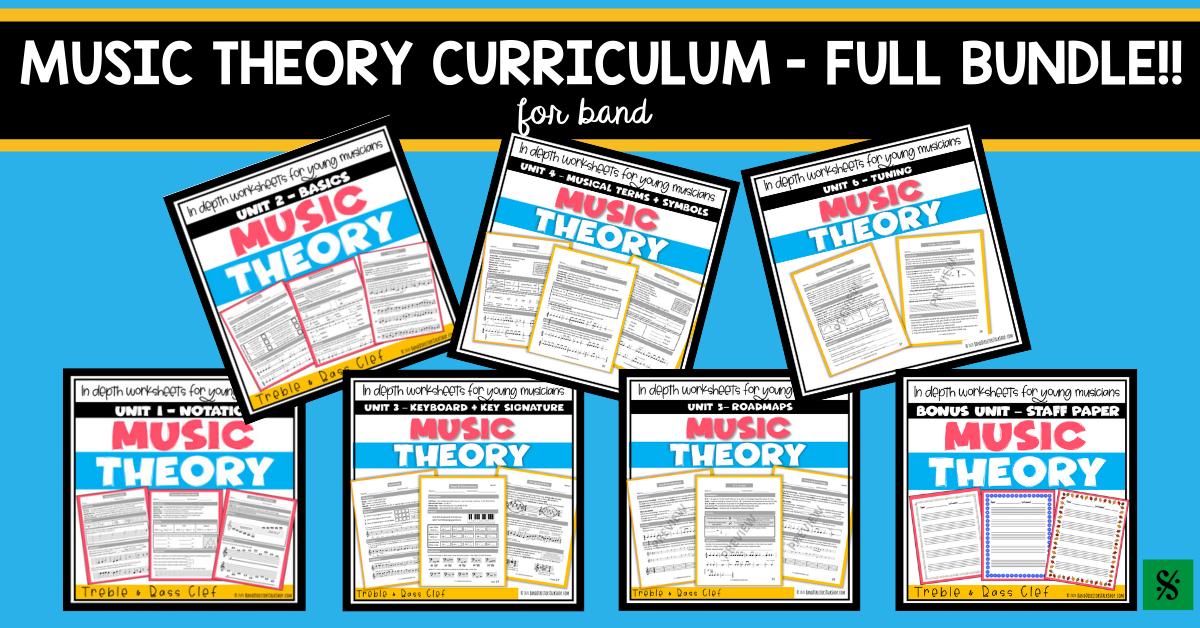 Related Reading:
Use a Stopwatch, Not a Timer – Practice Tips for the Modern Musician, Part 1
Airplane Mode – Practice Tips for the Modern Musician, Part 2
Famous Instrumental Artists (For Band Students)
If you would like to receive our weekly newsletter, sign up here. 
Don't forget to like us on Facebook too!
Learn. Share. Inspire.
BandDirectorsTalkShop.com