In our summer survey, we asked Band Directors Talk Shop readers "What is one thing you recommend to help with the beginning of the year?" With over 300 responses to the survey, we came up with these 60+ things that give you ideas about how to have a successful start to school!
Thanks so much to all of our readers who took time to fill out the survey. We'll be posting more Readers' Collaborative Articles in the future!
Early Preparation
A little work in the summer goes a long way.
Be in the band room a couple weeks before the students.
Study last year's yearbook and know your students' names as quickly as possible.
Assign lockers, folders, etc. and post for the first day.
Music, instruments, folders, handouts, assigned instruments, paperwork etc. should be ready on Day 1.
Have all of your grading requirements and syllabi printed for the students before all of the other teachers arrive for school (have access to printers).
Have you first semester of music selected.
Have your band instrumentation figured out by calling students and discussing what you hope they will play so that the band can be successful.
My building provides everything to students. Instruments, binders, books, cleaning supplies, etc. We preset EVERYTHING before school starts. For us it's the difference between having students playing on the third day or the third week.
Name tags (1/2 sheet of paper folded like a tent). Students write their first/last name and the instrument they play on the paper. Place it over the stand until the teacher learns all their names.
Have your performance dates set, reserved and locked in place so that you can communicate that to your families in your hand book and not change them after school starts. This is the key to working well with busy families.
Organization
Being organized helps with classroom discipline, class pacing, and student learning. It will really set the tone for the rest of the year.
Organize student 3-ring binders so kids can follow and find music quickly.
Plan EVERYTHING out. Be so organized that you are able to be flexible when, inevitably, things don't go according to plan.
Music
Do something musical the first day. Hook them from day 1.
Chorales, chorales, chorales at the beginning of the year and not being so anxious to start repertoire.
Start content from the very beginning of the first day. (After going over all the first day procedures, school rules, welcome back and group building activities).
Don't stop until what you want is perfect. If you let them get away with mediocrity at the beginning, you're setting up that expectation for the rest of the year.
Lay the foundation, and take as much time as it takes. The first few weeks of lessons are NOT to be rushed through. The first few weeks will make or break the whole year.
Team Building
Make the first few days fun, getting to know each other and don't bombard the students with too many specifics.
Team build before you play a note.
Get to know your students.
Leadership
Calling students instead of asking for volunteers in front of the class can prevent hurt feelings of students who are not selected.
Meet your student officers before the first rehearsal.
Have student leaders explain rules and be role models for younger kids.
Give students the responsibility of representing your program positively.
Establish community as soon as possible.
Have your older students "watch out" for the new kids.
Discuss what it means to be an artist and a caring, responsible ensemble member.
Delegate
Do the things only you can do.
Empower students and parents to help on things anyone can do.
Expectations
Success for the whole year depends upon having everything up front so the students, AND PARENTS, know the expectations. Do not budge on your standards.
Know your expectations for your classroom and teach them to your students.
Have a serious talk with the parents that band is "hard but fun". Don't give your child the option to quit and they won't.
Go home! Don't spend every waking moment at the school.
Have the kids help set goals for the week, month, semester.
Rules and expectations to start.
Set up class rules that are accessible to everyone and make sense.
Have them practice at home for the first week of school (it carries through the year better).
Practice classroom procedures!!
Read Harry Wong, First Days of School. (Book for setting proper class procedures)
Discipline
Routine is key before moving forward with basics and technique.
Start hard with discipline. If you don't get the kids on track immediately, you'll never get there.
Be consistency
Beginner Band
Don't allow beginners to take home their instruments until good habits are established.
Don't use books for beginners until students have control of instrument basics.
Have beginners learn to play by ear first.
Beginner band camp: divide the kids up for 1-2 hours and teach the basics for that specific instrument. Teach them to play hot cross buns so they have a song to play.
Segregate flutes with the head joint only until they can do high and low note flexibility.
Practice your mouthpiece only exercises.
Paperwork
If your school has an online school store, use it for instrument rental fees, etc.
I get all of my regular/annual travel forms completed for the whole school year, send them through our school system (principal, assistant superintendent, then the superintendent) for their signatures. This way they all come back signed for the entire year, so when I need to pay an entry fee or meals, I have the forms I need to attach to the requisition.   This saves a lot of time and I'm able to get all of my fees in on time.
I have the kids answer a Google survey where they enter their instrument brand, model and serial number. Then I have an instant spreadsheet of everyone's instrument in case something gets lost or stolen, or an unlabeled instrument is found and I need to get it to its owner. Easiest inventory ever, and it takes only 5 minutes per class.
Keep a list of everything you do this year with the date. List if you should have completed the task earlier or later in the year and what you would do differently next year.  Use your list for next year.  The following year will be so much easier and less stressful not having to remember everything.
Use "Paperwork Folders."
Miscellaneous
Use memes to introduce class rules and expectations.
Stock up on reeds
Not my circus, not my monkeys (steer clear of other people's drama!).
Listen to good quality recordings.
My motto is do something today for your future self. I complete many of the beginning of the year tasks at the end of the previous year like copy music, assign lockers, etc.  Makes the start of the year less stressful.
Love and encouragement.
Be firm but kind.
The way you do anything is the way you do everything!
Coordinating lesson schedules (pull out lessons) with classroom teachers … communication and cooperation are vital!
Don't smile till Thanksgiving.
Have fun 🙂
Treat every year like it's your first year.
If you fail to plan, plan to fail.
The journey is about to begin!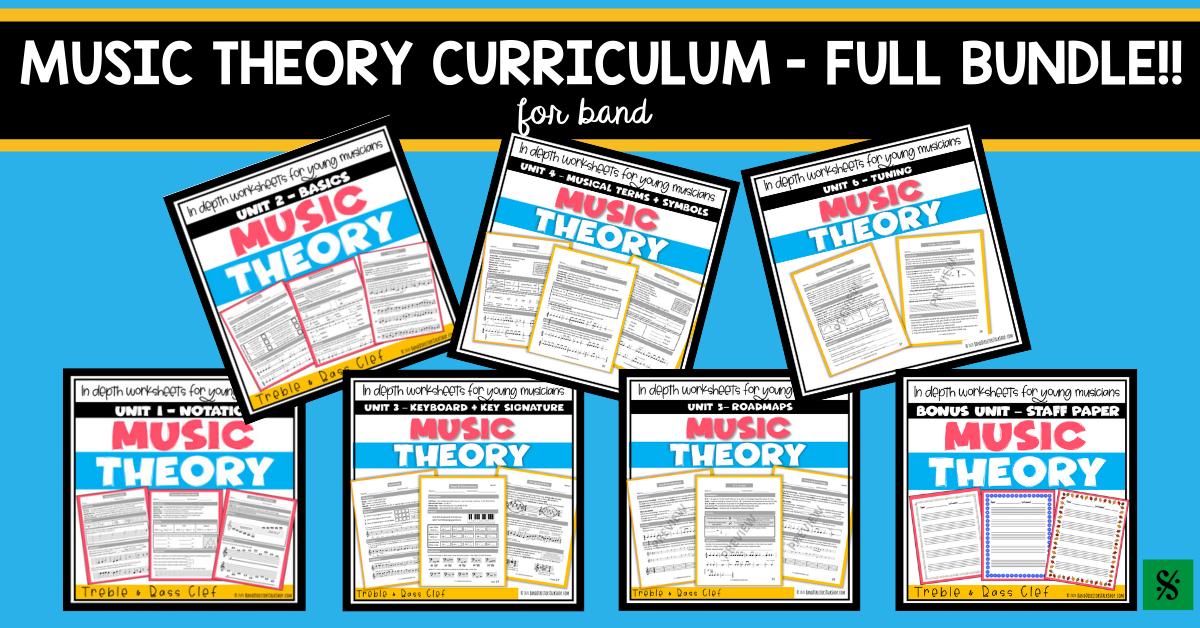 Related Reading:
ONE Thing that Improved Student Performance in Your Band (well, really 64)
Band Director Tricks of the Trade
Proactive Classroom Management
If you would like to receive our weekly newsletter, sign up here. 
Don't forget to like us on Facebook too!
Learn. Share. Inspire.
BandDirectorsTalkShop.com